Atlantis Angel - Karen McQuillan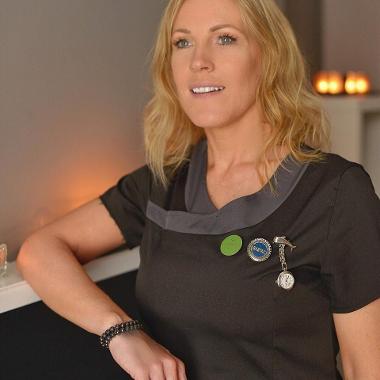 Hi, I'm Karen McQuillan.
I am a holistic therapist offering, Swedish Massage, Reiki and Indian Head Massage
I am based in Bangor, Do Down andnow have a new clinic in Elmwood Avenue in Belfast BT9.
I also offer natural Aloe based products (Forever Living). Click on the button below to see my global online shop where you can order and have it delivered to your door. Or contact me to order and collect from me in Bangor.
Note: my shop is set to "Northern Ireland" as a default location, as that is where I live, but you can select your country from the drop down list on the top left of the page if you live somewhere else.
Forever Living Products are a member of the Direct Selling Association (DSA)
All material on this website is provided for educational and informational purposes only and is not intended to serve as medical advices or opinions. The information presented on this website should not be interpreted as medical instructions. We're committed to keeping the information accurate, however, we do not warrant the accuracy of the information. Do not rely upon the information contained on this site to diagnose or treat a health problem or disease. Please consult your physician for medical advice and treatment. The external links on this site are being provided as a convenience to our users and for informational purposes only. By browsing this site, you agree to waive any liability that may result from your use of information provided on this site. You acknowledge that materials available on this site are the Intellectual Property of the site owner of forever-living-aloe-vera-products.com and Forever Living Products Inc and are protected by copyrights.
Karen McQuillan / karenmcquillan88@gmail.com
© Copyright 2018